College Station Mold Remediation
Patented technology is the force behind Pure Maintenance's VaPURE dry fog mold remediation and removal system. Our
highly effective process can eliminate the threat of visible and hidden mold – and prevent it from returning.
Get Help
281-220-1425
Mold Remediation | Air Quality Testing | Disinfection | Odor Removal
Why Choose Us?
Pure Maintenance of Texas provides a safe, affordable, demolition-free mold remediation and removal solution in and around the Bryan- College Station area. Our cutting-edge VaPURE dry fog technology combined with EPA–approved products makes remediation faster than ever before – restoring the healthiness of your home or workplace without any hassle.
More Affordable
We understand that mold remediation can be a financial burden, which is why we offer our services at a fraction of the cost compared to traditional methods. Our prices are typically 30-50% less expensive, making our services accessible and affordable for homeowners and businesses alike. We believe that everyone should have access to high-quality mold remediation and removal without breaking the bank.
100% Guaranteed
We are confident in the effectiveness of our mold remediation process, which is why we offer a 12-month Mold-Free Guarantee. If you experience any mold issues within 12 months after our service, simply reach out to us, and we will take care of it.
Faster Results
Our cutting-edge VaPURE dry fog technology enables us to complete mold remediation jobs in hours rather than days or weeks. Unlike traditional methods that require extensive tear-outs and reconstruction, our process is efficient and quick. By using our advanced technology and trained technicians, we can eliminate mold and restore the healthiness of your home or workplace in a fraction of the time.
Less Invasive
Choosing us means opting for a demolition-free and non-invasive mold remediation solution. We eliminate the need for contractors, demolition crews, and the associated mess and damage that come with traditional methods. Our VaPURE dry fog technology can penetrate deep into walls, ceilings, and other hard-to-reach areas, effectively neutralizing mold spores without causing any disruption or harm to your property.
Call now for immediate assistance
281-220-1425
Mold Matters Podcast!
Millions around the world suffer from mold illness and sick-building syndrome, but there's hope. Mike and Jeremy, with 25 years of combined industry experience, are working tirelessly to tackle these issues. Their wealth of knowledge provides valuable insights to help those in need. Discover their promising approach and learn about the innovative solutions that make for a healthier future.
Gus, thank you for being there for us when we most needed it. Even though it was a busy day for you, and backed up, and you were so far from us, but still you kept your word and came through for the service. This is to all total professionalism and reliability, and great value that every business should have, and not many like you are around these days. Trust me, in every way, form, or shape I have, I will recommend you and Pure Maintenance to everyone we know. Thank you again for your great services!
Frequently Asked Questions
What causes mold to grow?
Individual mold spores are flowing throughout the open air at all times. When we breathe in a small amount of spores outdoors, they are combined with such a large portion of fresh air that they rarely have a strong effect. However, oftentimes in the spring, outdoor mold counts increase and do create outdoor allergies. Indoors, when moisture is allowed to dwell on a porous surface inside a building, these mold spores attach themselves and begin to grow at a rapid pace. Once these spores have attached, it takes much more than household cleaners to break their stronghold.
Can I use bleach to get rid of mold?
NO! This is a common misconception. Bleach will cause the mold spores to lose their color and appear to be gone, however; the spores will not die. They will continue to grow without color and using a liquid bleach can even increase the speed at which they grow because of the added moisture and humidity.
Is your process safe for me and my pets?
YES! While deadly to mold, bacteria, viruses, and other harmful pathogens, the EPA-registered products we use in our process are non-toxic and pet-safe.
Mold is not only dangerous to you, but also for your pets. Read our articles about mold poisoning in dogs and symptoms of mold exposure.
Does dry fog work for mold removal?
The short answer is yes. The genius behind dry fogging for mold removal is that we aerosolize our sterilant into a vapor that prevents spores from escaping. This vapor is made of tiny particles that bounce around the room until they come in contact with a mold spore or pathogen.
Dry Fogging for mold removal is used primarily because these tiny particles don't wet any surface they come in contact with. This means that you're not introducing additional moisture into an already damp, mold-infested area. It also means that nothing in your home or office is damaged in the process. The dry fog is able to penetrate behind walls and areas where cleaning equipment can't reach.
How much is dry fog mold removal?
How long does mold removal last?
If all moisture and water issues are resolved, this is a very long-term solution. With minor water issues like humidity or condensation on windows, we've done tests over five years after treatment that indicate no mold growth.
What all gets treated with the dry fog?
Our
dry fog process
treats the entire indoor living space. The HVAC ductwork is also treated for mold removal. If there are concerns about mold in wall cavities, we just insert a small hole and inject fog into the wall cavity.
Why haven't I heard of this before?
The Pure Maintenance patent-protected technology has been used to treat thousands of homes around the country. We knew we had to bring this service to the Fort Bend county area after the process finally gave us back our home more than three years after Hurricane Harvey.
I'm having Pure Maintenance of Texas service my home, what should I do to prepare?
The home will need to be vacant during the
dry fog process
, so plan a place for you and your pets to be during the services. You will receive a message a few days prior to your service that will confirm your appointment and give basic instructions on how to prepare your home. They are simple things like open all closets, close all windows, etc.
Do I need to take paintings and wall art down before the treatment?
Because of the small particle size of the Dry Fog Distribution system, Pure Maintenance of Texas has never had an issue with wall art or paintings, but many people feel more comfortable taking expensive paintings down or covering them with a blanket.
Will it get behind my walls?
Our patented technology creates a sub-5 micron-sized particle. A mold spore is between 12 and 30 microns. Thus, in any place where a mold spore can get in or out of, the dry fog (VaPure) will penetrate those areas as well. In special situations where there is a known issue behind a wall, we can poke a few 1/8-inch holes between the studs and treat the back of the wall directly.
Do I need to get everything out of the house?
No, in fact, you want to keep as many of your belongings inside the home as possible. The more hard surfaces the dry fog (VaPure)  can contact, the more effective the treatment will be.
Looking for a reliable solution to optimizing your breathing environment and guarding against airborne pathogens? Learn more about the Pure Care Maintenance Package! Providing ongoing monitoring, Pure Care has been designed to ensure the highest indoor air quality on a continual basis.
U.S. Army Confirms Effectiveness
Pure Maintenance had the opportunity to partner with the US Army Corps of Engineers in Fort Campbell, Kentucky, for a 6-month trial. The results? Pure Maintenance's two-step dry fog technology demonstrated an impressive success rate at eliminating mold, sanitizing surfaces, and preventing its return! If you're curious about what made this treatment so effective, then take time to review our case study which shares all the details we collected during our partnership.
"Gus was absolutely awesome! He was super responsive, very professional in our interactions yet laid back enough to make you feel really comfortable, and the quality of work for the value was on point. I can't even tell the mold was ever there! I would highly recommend him for your mold restoration needs!"  Lekeya W.
"So thankful for Gus, his knowledge, and that he was able to quickly rid my closet of the mold." Lauren T.
"I can't say enough good things about Gus and Pure Maintenance. I had a mold smell in my beach house for years. It is completely gone. Gus really cares about his clients. He did a thorough inspection and offered many suggestions to help me with the causes of the mold." Brenda A.
"Reliable, thorough, good value, easy to work with. I would highly recommend them to anyone that has a mold problem" Art D.
SERVICES
Mold Remediation
Odor Removal
Pathogen Removal
Air Quality Testing
Commercial
Residential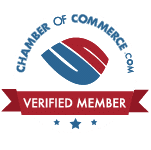 Contact
Pure Maintenance of Texas • 56 Sugar Creek Center Blvd. #160 • Sugar Land, Texas • 77478 • 281-220-1425
Alvin, Angleton, Bryan-College Station, Conroe, Fort Bend County, Freeport, Fresno, Fulshear, Galveston, Houston, Katy, Lake Jackson, Manvel, Missouri City, Pearland, Richmond, Rosenberg, Sienna, Stafford, Sugar Land, Surfside Beach, and The Woodlands